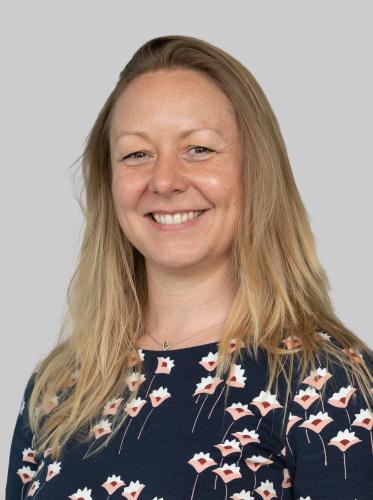 Jo is a Chartered Accountant and member of the ICAEW. She trained with PricewaterhouseCoopers LLP and was with the firm for 17 years specialising in audit (Assurance) and financial due diligence (Transaction Services). As CFO, Jo drives the financial direction of the business and her experience includes: investor relations, restructuring, financing, acquisitions, business disposals and leading all aspects of financial reporting, budgeting, management information and taxation. Alongside her executive role, Jo is on the Board of Governors of Sheffield Hallam University and took over chairing their Audit and Risk Committee from February 2021.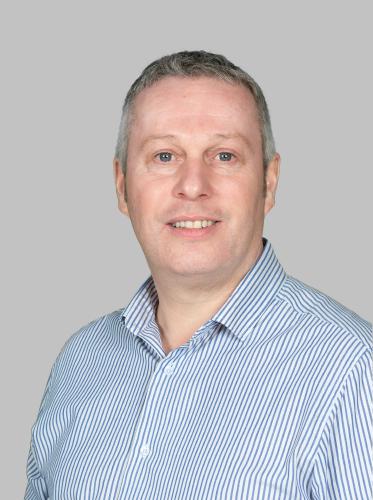 MARK BOWLEY
Head of Engineering Commercial
Mark joined DEA in 2021 to restructure the Pt145 delivery and support areas, ensuring the commercial elements of the Aircraft Maintenance are streamlined and supported. Mark has extensive management experience with over 30 years in aviation. A former RAF Engineering Manager and a Licensed Aircraft Engineer, he is skilled in Lean Thinking and 6 Sigma. Mark leads the aircraft engineering staff and ensures the quality of the output from the Hangar activities exceed customer expectations.
GERALD COOPER
CEO / Accountable Manager
As CEO, Gerald leads on our growth and diversification strategy and is responsible for our compliance with regulatory bodies. Alongside being a Specialised Operations (SPO) Commercial Pilot and Licensed Aircraft Engineer, his three decades in the aviation sector have included senior management roles in several aviation businesses. Gerald is also a British National Unlimited Aerobatic Champion since 2009, ranking in the world top 10 since 2007.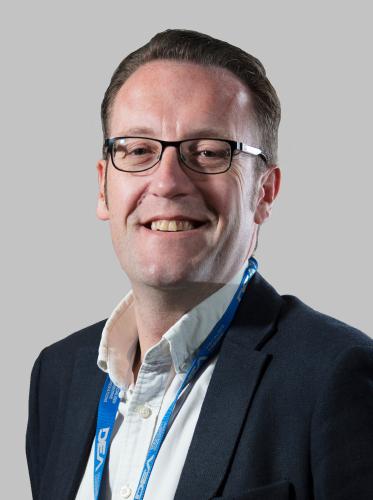 RICHARD CUCKSEY
Finance Director
Richard joined DEA as the finance director in 2014. He utilises his previous 20 years of financial experience to help shape DEA's response to operational and financial challenges. Under Richard's leadership, our finance department actively embraces competitive pricing and opportunities for sustained growth. His previous roles included leading the finance function at ENER-G Group and Rand Group.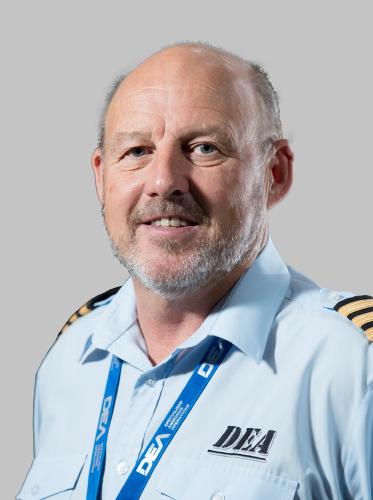 JOHN DUNDON
Head of Flight Operations
A rotary and fixed wing pilot since 1982 and one of our longest serving team members, John leads our flight operations team and is responsible for training. Before joining DEA in 2007, he was responsible for operating Bagby Airfield. John's considerable experience includes tenures with the Royal Naval Elementary Flying Training Squadron and an exchange with Royal Air Force in Elementary Flying Standards at Royal Air Force Cranwell.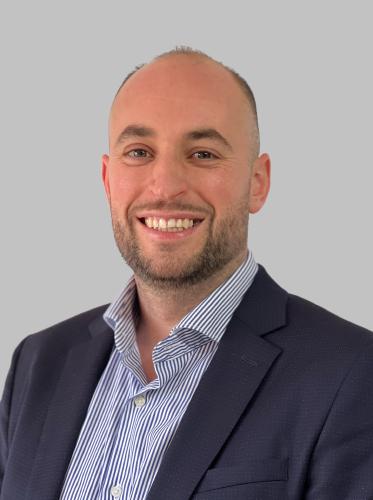 CHRIS FOULSTON
Head of Systems and Technology
Chris joined DEA in 2020 to further develop the capabilities of DEAs systems and technology offering. He is responsible for the mission systems capability, our systems support team, IT infrastructure, Systems security and delivering enhanced capability through hardware and software engineering to meet bespoke customer needs with our software development team.Chris has a degree in Computer Science with Artificial Intelligence from the University of Wales, Aberystwyth / University of Puget Sound, USA and previously the managing director of a geospatial company. He spent 13 years as a volunteer in search and rescue for the Royal National Lifeboat Institute and holds a private pilots license.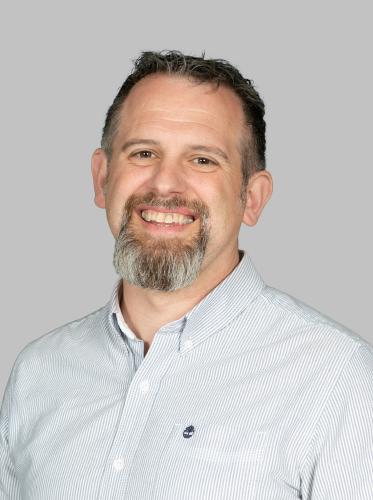 ED GRINDROD
Head of Engineering / CAMO
Ed leads our ground-based team of aviation engineers at Retford airport. He joined DEA in 2016 and brings in-depth knowledge and significant experience in maintaining business jets, helicopters, and piston and turboprop aircraft. A former RAF Aircraft Mechanic, Ed's accreditations are extensive and a key asset enabling us to maintain our multi-platform fleet: EASA B and C licences for rotary and Fixed wing aircraft, FAA A&P IA Certificate and CAA form 4 approval for Continuing Airworthiness.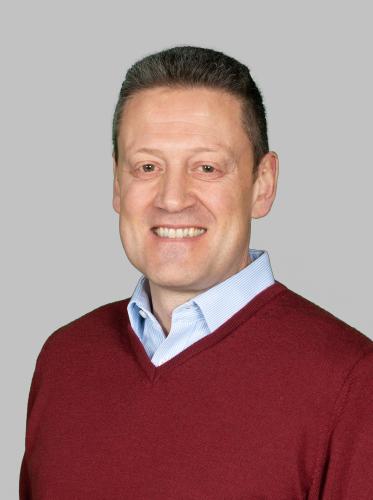 DICKY PATOUNAS
Director Business Development
Dicky joined DEA in 2015 to drive strategic new business development, drawing on his extensive experience in the Royal Air Force (RAF) and MOD. A former RAF pilot, he has applied his significant skills to growing DEA's capabilities. His RAF career highlights include helping to bring the Eurofighter Typhoon into service in 2002; completing an MA in Defence Studies before working as a MOD strategic planner and strategic adviser; and Commanding No.3 (Fighter) Squadron flying the Eurofighter Typhoon, where he led combat operations. Dicky is one of the youngest ever pilots to join the Red Arrows, when he was just 27, and was Red 1, the Leader of the Red Arrows.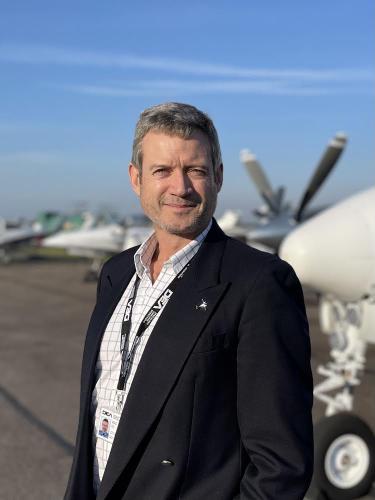 JOHN 'JS' SULLIVAN
Head of Operations
As DEA's head of operations, JS coordinates our flight operations, ground operations, mission systems and crew training. His oversight ensures that our teams across these functions are well resourced, structured and empowered to deliver safe, high quality and cost-effective solutions to a demanding and dynamic programme of operational commitments. JS is a former RAF fighter pilot and weapons instructor, commanding a front-line squadron and representing the RAF and UK in a range of senior leadership roles.